About Garcia Joinery
Garcia Joinery Ltd is a family run joinery company, founded in 1994 by two brothers and their father from a small 1800 sqft factory in Carshalton, Surrey. See an early pic below…
Now operating from our workshop in Davidson Road, Croydon, each of us take great pride in delivering quality service on time and on budget.
Our heavy investment in our CNC (computer numerically controlled) machine has allowed us to manufacture around 20 flights of stairs per week.
Garcia Joinery has grown through customer satisfaction and recommendation. That makes us one of South London's largest joinery companies.
Our workshop has been planned for the efficient production of high-quality staircases.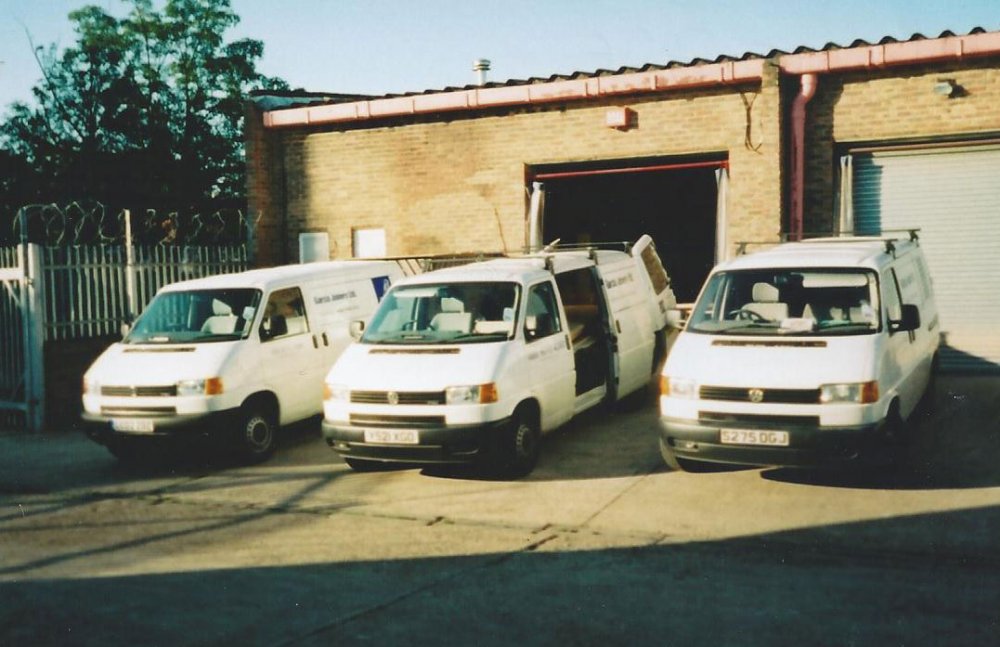 Garcia Joinery
We design, build, manufacture and finish staircases in London, Surrey and the South East. Our customers range from large house builders, developers, loft companies and much more.
Our Team
Our team of joiners have 25 years of experience and knowledge placing Garcia Joinery Ltd at the top of the league when it comes to joinery manufacturing.
Our Workshop
Our 6,000sq ft workshop, two state-of-the-art CNC cutting machines and our spray booth allows us to produce quality staircases for a wide range of customers.
Address
Garcia Joinery Ltd.
Works to the Rear of
217-219 Davidson Road
Croydon, Surrey
CR0 6DP
Find Us