At Garcia Joinery Ltd, our 6,000sq ft fully operational workshop can produce high-quality stairs for a wide range of customers. Our machines can run out any type of timber moulding from singular to multiple linear metres depending on your needs.
Our CNC machines can trim, route, mortise and tenon as well as cut to size any timber product you require. These machines allow us to manufacture joinery precisely and within our lead time.
All our machines are designed to extract dust to leave the workplace environmentally-friendly and clean.
We also have a briquette wood waste machine that compacts all our sawdust into small burnable bricks.
Bags of sawdust are available for £15 each plus VAT.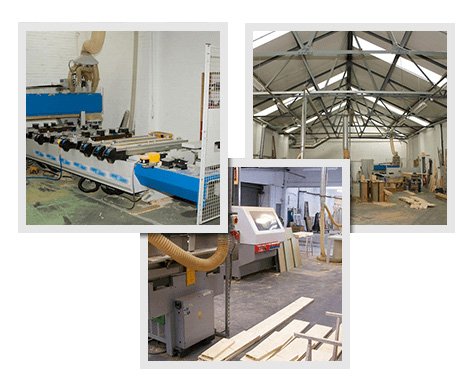 Address
Garcia Joinery Ltd.
Works to the Rear of
217-219 Davidson Road
Croydon, Surrey
CR0 6DP
Find Us